By Keri Blakinger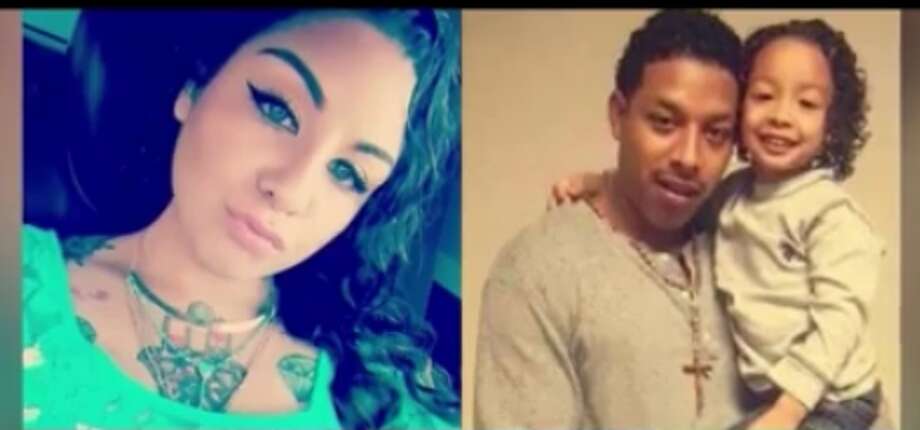 Maya Rivera and Ray Shawn Hudson Sr. vanished from Angleton on June 10, along with their son Ray Shawn Hudson Jr. Photo: EquuSearch
Maya Rivera and Ray Shawn Hudson Sr. vanished from Angleton on June 10, along with their son Ray Shawn Hudson Jr.
Ray Shawn Hudson Jr. was turning 5 last week, and his family knew exactly how they wanted to celebrate — with cake and ice cream in the park.
But the boy and his parents didn't show, and Ray Shawn's grandmother, Frances Rivera, got worried.
Days passed. Family members grew increasingly anxious.
This weekend, they heard the news they dreaded: Ray Shawn and his parents — Maya Rivera, 24, and Ray Shawn Hudson Sr., 28 — were found dead over the weekend on rural Wharton County property, their bodies charred
Robert Allen Satterfield, who was linked to the property, was charged Saturday in connection with the slaying of the missing Angleton family.
Witness interviews led them to Satterfield — who was already in jail in Fort Bend County and agreed to cooperate. Investigators took him to the property roughly 50 miles from the slain family's home, and recovered skeletal remains there.
"It is believed these remains to be the same of Hudson, Rivera and their child," the Wharton County Sheriff's Office wrote in a release Sunday. "The remains are at this point unidentifiable as there had been an attempt to dispose of the bodies by burning them."
On Saturday night, a judge in Wharton signed off on three arrest warrants for the three murder charges, which could be upgraded to capital murder once prosecutors weigh in.
The 36-year-old accused killer is now being held in the Fort Bend County jail on $305,000 bond.
It's not clear exactly when family members were last seen or where, according to Texas EquuSearch founder Tim Miller.
"I don't think anybody knows the circumstances," he said.
Frances Rivera, Maya Rivera's mother, said she last saw her daughter's family on June 10 before they visited Hudson's family in Missouri City, she said.
"I try not to think about the hows and the whys and the whens," she said, referencing the circumstances of their deaths.
Instead, she said, she thinks about her grandson, who called her Yaya and loved scoring goals on the soccer field.
Named after his father, "Baby Ray" loved following his dad's lead, becoming interested in horses and trail riding.
"Anything his daddy did," Frances Rivera said, "he wanted to be right behind him.
The boy helped his grandfather, who has Alzheimer's, find restrooms and remember names, Frances Rivera said.
When she turned 24 in January, Maya Rivera, a licensed massage therapist, expressed her love for the boy and her hopes for the coming year on Facebook