Democratic Rep. Al Green (D-Texas) shocked everybody with his effort to get the President impeached. The Democrat introduced articles of impeachment against President Donald Trump, but his efforts went down the hill. Something else caught everyone's attention. Al Green was probably trying to hide a juicy detail from his past. His sexual misconduct doesn't make him the right person to call for the President's impeachment.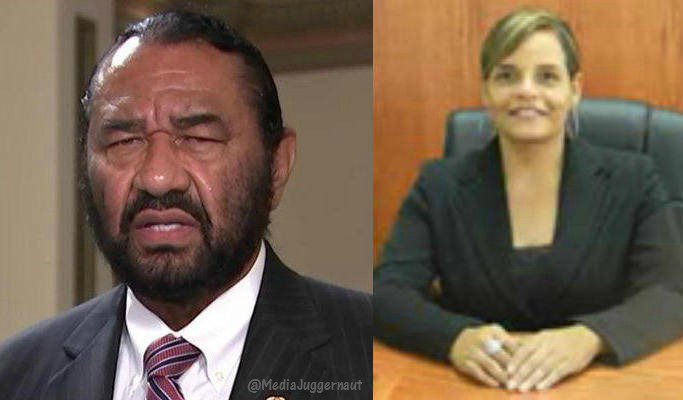 A former employee complained on Al Green's behavior nine years ago. The victim said that Al Green assaulted her sexually, and even made unwanted sexual advances towards her.
Al Green never spoke about these accusations, and we know every detail of it. The Democrat was desperately trying to hide this part of his past, but truth always finds its way out.
Green's former district director, Lucinda Daniels, says the Democrat assaulted her at her home. The incident took place in May 2007.
"He sexually assaulted her, she did not give consent. He tried to pursue a romantic relationship after that, she spurned his advances," Daniels' attorney Chip Lewis said.
Daniels added that things got worse at the moment, and Green smeared her character to future employers. Green's attorneys claimed that Daniels demanded $1.8 million from the Congressman. Lies.
Well, this is something we didn't see coming. Al Green was too loud about his criticism against President Donald Trump. He will have to work on his reputation now. It's sad how some people will do their best to trash their political opponent without being aware of their past. Al Green is a clear example of someone who "forgets" disturbing details about their past. But, we know it now. He can no longer hide the truth.
What do you think about this? Why did Al Green lie about his past? Will he bear the consequences of his sexual misconduct?